Anyone but me ready to wave goodbye to your house for a week or two?  This week I'm pleased to interview Jayne Evert, travel expert extraordinaire, and owner of Go Travel With Jayne to discuss travel trends and ideas for 2021 and beyond.
Q:  Jayne what do you foresee happening in travel in the 2021 and 2022?
A:  Without a vaccine and spikes continuing globally with the pandemic, U.S. travel continues to be very popular right now, as well as Mexico. 2021 is booking up for seeing the fall color in New England by train or ship, Civil War themed river cruises down the Mississippi and seeing the National Parks via escort-no worries with parking amongst the crowds and VIP service! Going into 2022, travel is going to be booming with pent-up demand. Trends will be a variety of bucket list items such as Ireland, Italy, Spain, Iceland, and the U.K., as always. The travel industry has learned how to be flexible with travelers out of necessity, but you have to know who these are and we in the travel advisor community have been taking note!
Q: Many people would love to create a group trip for a special birthday or reunion, but are overwhelmed with dealing with the logistics. How can working with a travel advisor help make those visions a reality without the stress?
A: Travel advisors can help in an invaluable way with groups! We know what steps need to be taken to track everyone and their information, which destinations/properties are the best fit for the occasion, where to go, when. We have relationships with group departments from river, ocean cruising to land tour companies. We do all the leg work from the planning stage to when you get home. We are updated with policies, protocols that one has to be aware of now as travel has become complex. This is a snapshot for there is much more to it!
Q: This pandemic is such a bummer for people who like cruising.  How do you see that sector of travel adapting to the COVID reality?
A:  Cruising whether it is ocean or river is going to remain strong for many years to come. So many die-hard fans out there love the whole idea of unpacking only once and seeing so much is the draw! In the short-term, river cruising will be attractive for the smaller size. The average passenger capacity is 106 to 190!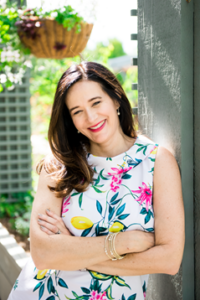 Jayne's bio:  I have been traveling for over 25 years now. I have been to 20 countries with every corner of the United Kingdom being my love, as well as New Zealand and expedition cruising. I specialize in the moderate to luxury side of travel customizing to the needs of my clients or groups. I cannot think of a better subject!  For more information, visit http://www.gotravelwithjayne.com/.