This week, I'm tapping into the expertise of Denver Realtor Renee Cohen with Coldwell Banker. With such a hot market, it's important to have all the information you need before you start your search (or list your home)!
What goes on behind the scenes when there are multiple offers on a house and how does a seller decide which offer to choose?
It sounds like a dream come true to have multiple offers on your house when you're selling. The theory is that having multiple offers means you have all the leverage in every negotiation and you're guaranteed a smooth, easy process from start to close. In reality, multiple-offer situations come with their own set of challenges, and much goes on behind the scenes to make sure things go smoothly.
The truth is that having even one offer to evaluate can be stressful, trying to get all the pieces to fit together. When you have several offers from which to choose, evaluating which one is the strongest and most likely to make it to the closing table can really be a challenge. And, once you have offers that number in the double digits, they all start to look the same, and then the goal of differentiating between them to select the right offer becomes exponentially harder.
When the offer prices are nearly exact, the contract dates are all within days of each other, and the rest of the terms of the offers are all similar, a seller has to look at the next tier of variables in order to delineate which offer is the strongest. This is where good communication becomes instrumental to the process. The communication between the buyer's agent and the listing agent is important in any transaction, but in a multiple-offer situation, that communication becomes even more crucial, and it starts even before an offer is submitted. A good buyer's agent will reach out first to ascertain what an ideal offer looks like to that seller, and a good listing agent will pay attention to that effort; in the case of nearly identical multiple offers where the best choice isn't convincingly clear, that buyer's agent's proactive effort in communicating with the listing agent may be the factor that sets apart their happy buyer from the remaining disappointed hopefuls.
How can a seasoned Realtor help clients who are wanting to buy a new house but still haven't sold their current home?
This is the case of the "sandwich buyer". It's tough to be a "sandwich buyer", especially if the purchase of the new home is contingent on the sale of their current home because it's often hard to conceptualize how the process works in this situation. On the one hand, the buyer wants to make sure that they'll have a new home to move into once their house sells but, conversely, if they start looking at houses too early they run the risk of falling in love with a home that is no longer available by the time they're really ready to offer; furthermore, if they offer on that dream home before their current home is far enough along in its own sale process, they run the risk of having their potentially weaker, contingent offer used by that seller as leverage in a negotiation with another, non-contingent buyer. The "what if" game in this situation can be exhausting.
This is where a seasoned Realtor can really help the sandwich buyer. It's really important for the sandwich buyer to understand their options and the consequences of any one of those choices, and in order to do that, they need to have concrete information about the current market and their optimal time frame for listing their house; additionally, if they've identified the house they want to buy, they also need any information they can get about that seller's ideal situation. A good Realtor will call that listing agent to establish the communication and learn as much as possible about that seller, even if their buyer is not yet ready to submit an offer.  This Realtor will also explain effective strategies to their sandwich buyer to help them make good choices and set themselves up for a smooth simultaneous sell/buy process.
What are two major real estate trends you are seeing in today's market?
Multiple workspaces and functional outdoor living spaces. COVID-19 has shifted the priority list and altered the lens through which buyers view homes. People are working remotely, children are learning remotely, and our homes have become our offices and our schools in addition to just being where we live. Buyers have discovered that they need multiple spaces to accommodate everyone in their family working and learning from home, and one home office may no longer suffice.
In addition, we're spending so much more time in our homes than we ever have before, and any time we're spending with family and friends needs to be done in a socially distanced fashion and preferably outside. Buyers have always loved great outdoor spaces, and now they value outdoor living spaces that include patios and decks with multiple seating areas and firepits that overlook functional private backyards. It's even better if these wonderful outdoor spaces are adjacent to and an extension of functional indoor great room spaces accessible by fully recessed glass walls to be able to enjoy seamless indoor-outdoor living.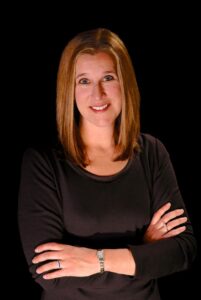 Renee Cohen is a Realtor with Coldwell Banker serving the Denver metro area. With over 15 years' experience, she enjoys educating her clients about the real estate market and helping them make informed decisions about buying and selling their fantastic properties. She can be reached at ReneeSellsColorado.com.