Welcome back to the Costco Boxing Ring!  This week, to counter the non-love of Rebecca Kennedy, we have Addie McHale, CFP ® to extoll the virtues of a Costco membership.
Kristi:  When did you get your first Costco membership?  Why?  How long did you have it?
Addie McHale: I have been going to Costco for probably 20 years, and I started out going to the Billings, Montana warehouse with a friend who had a membership when I lived in Montana. We would share things like produce.  This was my introduction to Costco.  At that time, I was actually running a natural food co-op group for about 20 families in my small town out of my garage!  I've always been a "healthy foodie," and Costco helps me supplement my healthy grocery needs.  I usually go to Costco a couple of times each month.
KS: Can you quantify or just anecdotally say why you think a membership is a good/bad financial move?
AM: I am all about eating whole, unprocessed, organic food for health reasons, and as a side benefit eating this way generates very little packaging waste so it's better environmentally too.  I am always surprised how much organic food Costco carries!  And since my particular store's clientele gobbles up anything that is "organic," they seem to stock more and more organic items.  I love the "vote with your dollars" aspect of Costco as they have such huge buying power.  My boyfriend recently pointed out to me that anything organic has a bright green price tag, so it's really easy to pick out the organic produce that way. As well, they often carry bulk versions of local brands, and I think this really helps smaller companies get their product in front of a larger audience (a hummus made in Boulder comes to mind).
Kristi:  What do you love about your membership?  What do you hate about it?
AM: I love the demos!  I bought my amazing high-powered blender there that I have used over 2000 times in 3 years (with an extra year of warranty thanks to Costco).  Recently on a trip with my mom, we purchased a special foot massager that was being demoed and it has been absolutely life-changing for her.  It was $100 less than its normal price and it has eliminated my mom's arthritic knee pain — she can walk much easier now.  And the samples — my mom is often not up for doing much anymore but she's almost always up for a trip to Costco on sample day. And we sometimes meet interesting people at the Vita-mix demo.  Costco just makes shopping a little more enjoyable. Nobody gets excited to go to Safeway but people do actually get excited for a trip to Costco.
I like the no-frills, no advertising aspect too — it's just very simply food in a warehouse. I value efficiency and Costco has this down — you can get in and out pretty quickly if you stay away from the busy times (I've found the best time to go is AFTER dinner an hour or less before they close).  They take care of their employees with decent pay and good benefits.  And I like that they re-use boxes to pack up your food so there are none of those terrible plastic bags that eventually end up in the ocean.  And where else can my boyfriend get tires put on his car while we are shopping?
One of my issues with Costco is that like anything, used the wrong way it can be detrimental.  I see a lot of junk in people's carts when I'm there, and I agree with Becky in that there are certainly many temptations and ways to part with your money.  If you don't have a plan going in, it is very easy to buy things you don't need, and like any good marketer, they know all the tricks (we call the line up of the wares they are pawning when you first walk in "Costco porn").  Including the samples.  But for me, I go in when I'm not hungry and with a list, and I don't succumb to the temptations.  If you are someone that is not disciplined, Costco is probably not a safe place for you to shop.
I also don't like how they sometimes stop carrying an item I have become hooked on.  This tends to make me stock up a little more sometimes due to fear of it not being there on my next trip.
KS: Can you quantify or just anecdotally say why you think a membership is a good/bad financial move?
AM: I'm pretty price conscious (thanks to my parents for having a strange love of grocery store price trolling it seems to be in my genes).  I definitely am saving money on the items I purchase at Costco.  What comes to mind is 4 pound bags of frozen organic fruit for $10 (very expensive in other stores) and actually all of their produce prices are significantly lower.  I discovered matcha, a Japanese green tea powder, at my local Costco last summer and it is now a morning ritual.  One bag for $35 makes at least 100 servings, if not more.  One hundred matchas at my local coffee shop would cost over $500!
I also pride myself on wasting very little food (again, genetics).  If I buy something that can't be eaten before going bad, I freeze it, and split it up into smaller containers so it's easy to just thaw what I need (diced green chiles and tomato sauce come to mind).
Before going into Costco, you definitely need a plan. If you can be disciplined and stick to a list and not shop when you're hungry, you can get a lot of great healthy food and save a significant amount of money doing so. Bonus points: setting a dollar amount from which you allow yourself to stray, and/or putting the tempting item down and thinking it over at home. If at that point you really decide you need/want it, you can pick it up during your next Costco adventure.
Kristi:  Thanks, ladies, for your solid arguments on both sides!  As with any debate, there are pros and cons, but the one thing we can all agree on is DISCIPLINE makes all the difference.  This is true in our savings and spending habits, as the Costco debate shows so well.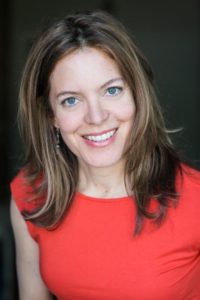 Addie McHale is a Certified Financial Planner™ who believes that the best financial planning happens every month by the spending and saving decisions you make with your income, and she teaches her clients how to master their cash flow. After building thousands of financial plans for a Fortune 50 company, she founded her firm Moneyfull, and her philosophy and tagline — Plan a richer life™— means YOU define your life, your values, and your goals.  Aligning your money with what's important to you = your richest life!  Addie lives and works in the Denver Highland neighborhood.  Visit her website, moneyfull.com.