This week I am happy to offer an article by guest blogger Sara Zessar, an expert in the field of finding the college fit for students and money to help pay the tuition.  Read more about Sara at the end of this piece.
What is a merit scholarship?
In essence, it's a scholarship that is awarded based on one or a number of factors, such as academic achievement (often as indicated by GPA and test scores), leadership, community service, extracurricular activities, and talents.  Merit scholarships are not based on athletics or financial need, which is why they may be a great option for students who don't qualify for need-based aid.
Many colleges offer merit scholarships, ranging from a few thousand dollars a year to full tuition.  Just as the amounts of scholarships vary considerably, so do the qualifications and methods for applying.  As you are researching colleges, it's important to find out what (if any) merit scholarships are available, what they're based on, and how to apply or be considered for them.
Here are examples
The University of Colorado, Boulder awards scholarships to Colorado residents through its Esteemed Scholars Program.  Students are automatically considered for these scholarships when they apply for admission to the university.  The scholarships, which range from $2,500 to $5,000 per year, are based on students' GPAs and SAT or ACT scores, so it's easy to determine the amount of money you'll be offered.
In contrast, the University of Southern California's merit scholarships are "based on academic excellence, leadership, service and talent."  USC uses a holistic review process to evaluate students for scholarships, so there's no way of knowing if you'll receive a scholarship or how much money it will be.  In order to be considered for merit scholarships at USC, students must apply to the university by December 1.
At Tulane University, students are automatically considered for partial-tuition merit scholarships.  The university also offers full-tuition merit scholarships, but these require a separate application, and some require students to apply for admission by the Early Action or Early Decision deadlines.
The Danforth Scholars Program at Washington University in St. Louis awards merit scholarships to students who have been nominated by their high schools.  Once students are nominated, they have to complete an application for the scholarship.
I use these examples to illustrate differences in the types of merit scholarships colleges offer and the processes by which they are awarded.  As you research colleges, be sure to investigate the requirements for applying for scholarships.  Do you need to apply by an earlier deadline to be considered for a scholarship?  Are you automatically considered when you apply for admission, or is there an additional essay you have to write or a separate application you have to fill out?  Do you have to be nominated, and if so, who can nominate you?
Getting answers to these questions can mean the difference between receiving thousands of dollars and not getting a dime, so make sure you take the time to do your research.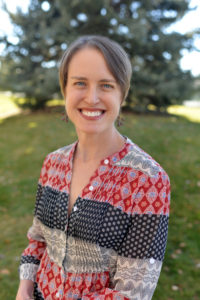 Sara Zessar, the founder of Discovery College Consulting, LLC, has assisted hundreds of students with the college search and admissions process. With an M.Ed. in counseling, Sara worked for six years as a high school counselor in private, public, and charter schools. Because of her counseling background, she is able to help students and families with the emotional aspects of the process in addition to the academic and procedural ones. She also assists students with the scholarship process, and Discovery College Consulting's students have received up to $33,000/year in college merit scholarships.  To learn more, visit www.discoverycollegeconsulting.com.