What if instead of heading home for the holidays, you need to sell your home for the holidays? For this week's edition, I went to real estate expert Renee Cohen of Coldwell Banker to find out if selling a house during this season is a good idea.
What are the misconceptions about the times of year to put a home on the market?
Most people tend to think that the only good time to buy and sell is during the spring and summer, often jokingly referred to as "Real Estate Season."  Actually, the best time for a seller to list a house on the market is when the time is right for that particular seller, as opposed to trying to time the market.
Regardless of the time of year, there are always buyers buying and sellers selling. Generally speaking, more buyers will look for homes in the spring and summer so the number of showings will be greater during those months; however, buyers looking in the fall and winter usually must move for one reason or another, so while the showing activity may be less, the buyers looking at homes will likely be more serious buyers.
Why might the holidays be a good time to sell your house?
While it may seem counterintuitive, listing your house during the holidays is actually a good idea because you will likely have less competition. Historically, inventory starts to increase after the first of the year, ramps up in early spring through summer, and then tapers off around Labor Day through the holidays.
If you list your house during the holidays when buyers generally have fewer homes from which to choose – as long as your house is staged well and priced well for the market – your house will be in greater demand for those buyers who are looking and really need to find something.
What advice do you give to clients regarding staging a house around the holidays?
The holidays is a wonderful time of year and it's so fun to see so many homes all decked out and full of holiday spirit. However, when you're trying to sell your house, the general rule is to declutter and neutralize the house as much as possible, and this rule holds true during the holidays as well.
That's not to say that a house on the market shouldn't be decorated for the holidays; rather, the décor should swing toward neutral. That means limiting as much as possible any overly religious accessories and art work, and incorporating neutral winter-themed accessories and pieces that will appeal to the buyer pool coming to see your home.
Thanks, Renee, for this insight into selling a home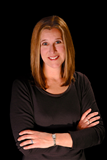 Source:  Renee Cohen, Coldwell Banker Residential Brokerage, 303-594-3137
Email: Renee@ReneeSellsColorado.com
Website: www.ReneeSellsColorado.com
Video Profile: https://www.youtube.com/watch?v=iYD_6QeyhxY&feature=youtu.be