Welcome to Part 3 of my interview with Dr. Alec Baker of Peak Living Psychology.   To finish off Dr. Baker's interview, I wanted to end on a positive note.
KS:  What are some shared characteristics you see of individuals who are good with their money?
AB:  People who are good with their money are self-aware – they know their core beliefs around money and manage their emotional responses to make good choices. They are practiced at saying "no" to both themselves and to others.
These individuals have core beliefs that are firm, but flexible.  They also have a solid grasp on their risk tolerance and manage anxiety rather than either being governed by it or ignoring it completely.  If these individuals are part of a couple they have good communication with their partner that helps them make money a functional part of their relationship.
Imagine a 28-year-old single man who makes about $80k per year.  He goes out on the weekends and especially likes to go to sporting events. He's at an age where people are getting married, which means 3-4 invites to bachelor parties and weddings each year.  This young man hates to say no, but he has a spending plan that he consults regularly.
It helps him know when skipping a night out or passing on tickets to the Broncos game will help him say "yes" to bigger events without creating credit card debt.  When the 4th invite to a bachelor party for the year rolls around and he sees that it will cost him $1500 for the weekend, he consults his spending plan and declines the invitation because he only has $500 left in savings.  He focuses on seeing everyone at the wedding and knows that good friends won't hold it against him.
In a different demographic, imagine a family of 4 with two working parents.  The parents have a detailed spending plan that includes individual spending for each person and money for the children's sports and music lessons. They sit down once each month to go over the plan, evaluate where they stand, and make small adjustments as needed.
They are open and honest about their spending patterns and their incomes while having a mutually agreed upon arrangement for how each of them contributes to the family finances.  They have spent time learning about each other's core beliefs around money how it impacts their choices so that they can be compassionate with one another about mistakes and supportive around making necessary changes when they become obvious.  Lastly, they work with a financial planner who can provide them with support and advice around long term planning and their financial legacy.
KS:  This concludes our series with Dr. Alec Baker.  What I have taken away is that problems and success with money is often not about money at all, but believes, values, and communication.  Thanks to Dr. Baker for participating!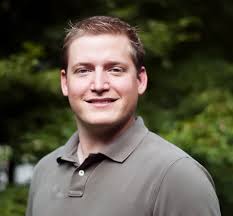 Dr. Alec Baker owns and operates Peak Living Psychology – a full service psychological services practice located in South Denver.  Peak Living Psychology offers financial therapy, traditional psychotherapy, and psychological assessment services to the Denver metro area with a focus on helping individuals and families cultivate the best things in life.  More information can be found at alecbakerpsyd.com