Hello, loyal readers!  Last week, I started a pretend business to explain the difference between stocks and bonds.  Kristi's Ranger Cookie Food Truck is sure to be a smashing success thanks to this recipe: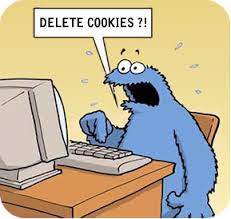 Cream together:  1/2 Cup Butter, 1/2 Cup Sugar, 1/2 Cup Brown Sugar
Add: 1 beaten egg and 1/2 Teaspoon vanilla
Sift and Add: 1 Cup flour, 1/2 Teaspoon salt, 1/2 Teaspoon baking soda
Add:  1 Cup oatmeal, 1 Cup Rice Krispies, 1 Cup Chopped Pecans, 1/2 Cup Coconut, and 1/2 Cup Chocolate Chips
Bake at 350 degrees for 12-14 minutes.
Tip: I use my convection oven multi-rack bake setting and bake for 13 minutes.
Enjoy!