Fees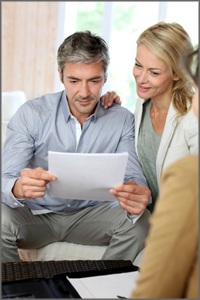 What is a fee-only financial planner?
Financial services professionals can get paid in three ways:
Commissions paid by the company whose products they sell to clients
Fees charged directly to the client and paid to the planner
A combination of the two above methods
Sullivan Financial Planning, LLC is a Fee-Only financial planning firm. This means that the client pays the advisor directly for his/her advice. Product recommendations are given where appropriate, but the planner is not tempted to sell the client investments he/she doesn't need in order to make money. The fee-based financial planning model is similar to how you work with an attorney or CPA.
I chose the fee-only financial planning method of doing business because I believe it benefits the client and provides the basis of life-long relationships built on trust.
Payment for financial plans is requested one-half front and the remainder at the time of plan delivery. Personal checks are accepted.