Philosophy
F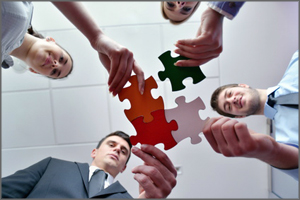 inancial planning can be like going to the dentist. You hate to pay good money to someone so you can sit in a chair feel discomfort or pain. You'd rather brush and floss regularly in hopes that your teeth and gums will stay healthy with those efforts. But, when that little, undetected hole in your tooth turns in to the need for a full root canal, you wish you'd handled the problem when it was small.
Much the same can be said for working with a financial planner. You are going to pay money. There is no such thing as free financial planning – see the Fees section of the website. In talking about your actions, or inactions, with a planner, you may feel uncomfortable. That planner may suggest changes in your spending habits that seem painful to you. But in the end, you will have tackled a problem when it is small and minor changes can get you on the path to financial security. Won't that feel better than a root canal?
At Sullivan Financial Planning, I am guided by the following principles:
Financial success can be achieved by using disciplined savings techniques and
traditional, low-cost investment products.
The protection of your assets through proper insurance and estate planning are critical.
I do not promote day trading, market timing, or untested investment products.
I do not accept commissions to sell any type of investment or insurance product.
My advice is meant to benefit the client, not the advisor.
Financial planning should not be undertaken alone or in a vacuum. Think about all the things that you pay someone to do because you don't have the expertise or time to do them well yourself: Haircuts and color, landscaping, house painting, dry cleaning, exercise with a personal trainer, house cleaning, children's tutoring. Surely, your financial health is just as important as these things!